Access your funds at an ATM or eftpos with a Dnister Cuecard.

Link your Cuecard to a transactional account such as the Everyday Access, Pensioner Savings or Community Access.

Access to ATM networks within Australia and worldwide

Avoid other bank ATM direct charge fees by using any Westpac, St George, Bank SA or Bank of Melbourne ATM's

Use it anywhere the Cirrus or Maestro logo is displayed overseas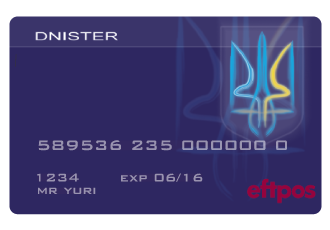 About the Cuecard
Cuecard Features
Your Cuecard is not limited to ATM withdrawals. Use your Cuecard to make purchases and get cash out at retail outlets displaying the EFTPOS logo.
PIN protected for your security

The following limits are available:

Standard $1,000
Limited $1,000
Extended $3,000
Super $5,000
Minors $500
Corporate $10,000

Access to ATM networks within Australia

Avoid other bank ATM direct charge fees by using any Westpac, St George, Bank SA or Bank of Melbourne ATM's

Access via Bank@Post at participating Australia Post outlets

Use it anywhere the Cirrus or Maestro logo is displayed
Protecting my Personal Identification Number (PIN)
Keep your PIN secure at all times. Failure to do so may increase your liability for loss.
You must not:
Disclose your PIN to any person including family and friends

Allow any other person to see you entering your PIN

Record your PIN on your card or on any article carried with or placed near your card that is liable for loss, theft or abuse at the same time as your card
Lost or stolen Cuecard?
If your Cuecard has been lost or stolen, please report it immediately by phoning:
During Business Hours – ph 1800 651 898
After Hours – ph 1800 621 199
Activating my Cuecard
You can activate your Cuecard by:
Visiting a branch

Contacting Member Services

Online banking

General Advice Warning: In providing you with this information, you should consider the appropriateness of this product or service with regard to your particular financial situation and needs. We advise that you carefully read our Product Disclosure Statement and associated Disclosure Documents before acquiring a product.