eStatements
Choose the convenience and security of eStatements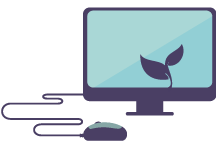 Choose the convenience and security of eStatements
eStatements
provide the same level of account information, set out in the same format as paper based statements. The only difference is that it is available to you online via Dnister Internet Banking rather than your letterbox.
Enjoy the benefits of eStatements and switch to a secure, convenient and environmentally friendly way to receive and store your statements. We will send you an email notification to let you know that your new statement is available to view.
To access your statements all you have to do is simply log onto internet banking and select the 'view eStatements' tab on the side menu. It's that easy!
Here's how to go paperless and register online
Registering for eStatements is quick and easy. Dnister Internet Banking users have the ability to Register and De-register for eStatements online via Internet Banking or by contacting our Member Services Team.
If you're already registered for online banking you can sign up for eStatements right now:
Log on to Dnister Internet Banking with your Member Number and secure password
Click on 'manage estatements' in the menu located on the left
In the action field, select 'register' from the drop down box and click 'Submit my Request' That's it! It couldn't be easier!
Registering for Dnister Internet Banking for the first time? You can select to register for the eStatements facility automatically upon your Internet Banking registration – once you have registered for eStatements, you will no longer receive a paper statement in the mail.
To receive email notifications once a statement is ready for viewing, simply provide a regularly monitored email address.
Benefits
Improved security – each statement is delivered to your password protected internet banking login

Receive email notifications from Dnister when statements are ready to be viewed.

Access and view your statements 24 hours a day from anywhere with online banking.

Download and save your statements or print a copy when you need it.

Reduce clutter and excess paper.

Environmentally friendly.

Save on fees, don't pay to access your old statements.
Have you registered for Internet Banking?
Contact our Member Services Team
Go paperless with eStatements!