Dnister Ukrainian Credit Co-operative and Kalyna Care are proud to continue their long standing business relationship, working together to provide valuable services to their members and Ukrainian community.
For over 50 years, Dnister has provided financial products and services with branches in Essendon, Geelong, Adelaide and Perth.
With over 7,000 members nationwide, Dnister is one of the largest ethnic Credit Unions in Australia.
'We are proud to be working with Kalyna Care, knowing that we provide financial services to the aged care sector for the Ukrainian community in Melbourne.' said Liam Tiernan – CEO Dnister.
Dnister in focus
'At Dnister, our focus in 2013/14 has been to capitalise on the foundations established in 2012/13 and continue with implementation of the key elements of our Strategic Plan. Those elements include the evolution of our business model, further integration of technology, and the development of additional products and services for our members. We want to maintain our competitive position and remain the financial institution of choice for our members.
Our website was redesigned on a new platform, making it easier to access services on different mobile devices. We also introduced Mobile Banking, making banking even more convenient when you're on the go. We are also working on some exciting projects which we will be announcing in 2015.
The financial services environment is changing at a rapid pace, more so than ever before. We are determined to evolve with that change, driving profitable growth to support a sustainable long term future.' says Liam Tiernan CEO Dnister.
Kalyna in focus
With an aging population on the incline, Kalyna Care has an important role for the Ukrainian community in Melbourne.
Once known as The Ukrainian Elderly People's Home, now trading as Kalyna Care, they know and understand your story, supporting your decisions and your quality of life with Personal and Compassionate care.
Kalyna Care is fully accredited and offers around the clock low and high level professional nursing care that is responsive to individual needs at any level
Located in Delahey, West of Melbourne, Kalyna Care is almost two hectare in size with a tree covered property close to public transport and major shopping centres.
The homelike ambience of Kalyna Care is reflective of Eastern European cultures and pays homage to our Ukrainian founders.
Appointment of direct care staff who are bilingual ensures Kalyna Care can meet needs across a multicultural spectrum going into the future.
Kalyna Care – Recipient Multicultural Victoria Awards
This year Kalyna Care received an award from the 2014 Victoria Multicultural Awards for Excellence.
Dnister congratulates Kalyna Care for their outstanding achievement.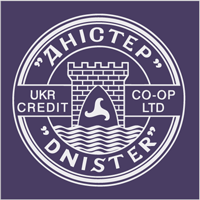 In photo: Liam Tiernan – CEO Dnister, Darren Leech – General Manager Kalyna Care, Dom Cafari – Manager Lending
Ukrainian Elderly Peoples Home Tradind as Kalyna Care | 344 Talyors Road, Delahey, Vic 3037 | ph (03) 9367 8055 | www.kalynaagedcare.com.au | ABN 57 006 305 844