Dnister is part of the largest banking network in Australia – Bank@Post™ is Australia Post's
personal banking service.
With facilities at over 3,200 Australia Post Retail Outlets around the nation, Bank@Post is available wherever you see the Bank@Post sign.
With accessible locations right across Australia, it's now more convenient to make deposits into your Dnister account.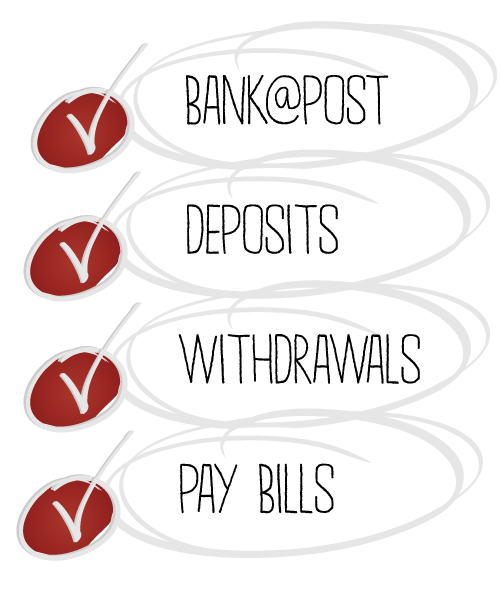 Benefits of the Bank@Post service
Alternative to banking in a branch or online

Access at over 3,200 Australian Post Outlets

Convenient for interstate travelling

Deposit cash or cheques, withdraw or pay bills
With Bank@Post you can:
Withdraw cash up to $1,000 per day1

Deposit cash up to $3,000 per day

Deposit cheques2
How do you use Bank@Post?
An everyday banking account linked with a Cuecard is required to use Bank@Post.
Click here to find out about Everyday Banking products.
Step 1.
Present your Cuecard and tell the Australia Post staff that you would like to make a Bank@Post transaction.
Step 2.
Swipe your card and enter your PIN to begin.
Dnister Cuecard
Things you should know
1 Part of Dnister's ATM/eftpos daily limit
2 Unlimited number of cheque deposits. Allow 3-5 business days for cheque clearance.
Bank@Post™ and its device mark are trademarks (registered or otherwise) of the Australian Postal Corporation. All rights reserved.