XERO
Beautiful online accounting software designed to help your business fly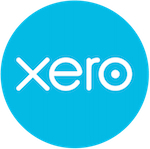 XERO Transaction Feed
Transactions and financial data are uploaded from your Dnister Everyday Access Accounts, Savings Accounts, Loans and Term Deposits which feed directly into your Xero business accounting software – and it happens automatically, so your records are up to date without the need for manual entry.
Transaction Feeds are uploaded from Dnister to Xero automatically at around 9:00 AM each day.
If you would like to take advantage of Xero Transaction Feeds you will need to complete the application form and return it to Xero for processing. Typical set-up time for the feed is around 10 business days.
Check your account types are eligible

Before you send your application to Xero, add a "Bank Account" in Xero for each of your Dnister accounts you'd like to receive a feed from

Download the application form, complete and return to Xero. Please note, this form must be returned to Xero directly for processing.
Everything you need to run your business, beautifully